We know that a well-maintained home results in quicker rentals, lower turnovers, and in general, happier tenants! We offer our residents a secure portal to submit all maintenance issues, which can be accessed online with a simple click. Our Vendors are trustworthy and very quick to respond. We coordinate and communicate with the tenants, with you, and vendors for our maintenance scenarios. Protecting and maintaining your home and your investment is a top priority for us.
For basic repairs, we do have an in-house maintenance team; they are highly trained and equipped to handle basic services up to what we consider a level 3. We have a small yet growing list of contractors that have met or exceeded our expectations. We have negotiated a very reasonable price for working with them. Our agency charges a 10% fee for any service that is not routine, we called this a SERVICE SURCHARGE. Depending on the age and condition of your home and appliance, we may recommend you to use Home Warranty Programs like BGE Home to control cost.
All properties have a full detailed inspection with images annually. We do drive and frequent the property often. We also advise routine preventive maintenance using BGE home for furnace and water heaters. (Extremely affordable service).
Before any vendor is approved to work on site, they must submit a NEW VENDOR PACKET which includes:
Vendor Information Letter to set up in our software
Vendor Agency Letter which outlines our procedures for vendors and expectations
COI with PropertyWize, as additional insured for all vendors
COI with Workman's Comp Insurance if business will not be completed by owner of the business.
W9 For all tax reporting information
3 EASY WAYS TO GET STARTED
Or, complete the form and one of our specialists will contact you for a consultation.
Inquire About Our Services
Know you and your property are protected with
our guarantees.

SIMPLE FEE GUARANTEE
On properties that we complete 360 turnover, which includes turnover renovation, tenant placement and management, we guarantee a simple fee plan for the 1st 12 months.

MAINTENANCE GUARANTEE
On properties that we complete 360 turnover, which includes turnover renovation, tenant placement and management, we guarantee a simple fee plan for the 1st 12 months.

SATISFACTION GUARANTEE
We believe in quality customer service. If for any reason you wish to discontinue your service with us, you can cancel your agreement at any time with no penalties, with 30 day notice in writing.

RESULTS GUARANTEE
With our results guarantee you don't pay us until we show results! If we are leasing your property for you, we do all the work up front and you don't pay us until you get a qualified tenant.

TENANT PLACEMENT GUARANTEE
If PropertyWize places a tenant and is actively managing the property and the tenant vacates the property in less than 6 months, we will find you a new qualified tenant for FREE. We Guarantee It.

60 DAY RENTAL GUARANTEE
If we are unable to lease your home in 60 days or less we will give you permission to cancel management services with PropertyWize at no additional cost!
Transparent Pricing, No Hidden Fees
PROPERTY MANAGEMENT FEE SCHEDULE
Monthly Management Fee

OCCUPIED PROPERTIES

1 Property - 10%
2 PROPERTIES - 9%
3 OR MORE PROPERTIES - 8%

8% management fee for Baltimore County, Carroll County, Howard County, and Harford County

VACANT PROPERTIES

NO CHARGE

No charge up to three months following the last tenant vacate date. Otherwise, this fee is $60.00 per month per unit to cover the cost of continued accounting functions, utility management and visitations.

RESERVE FUND
1 - 3 Units - $500/unit
2 - 6 Units - $400/unit
7+ Units - $300/unit
UTILITY BILL DISPUTE MANAGEMENT
$150 up to 5 hours/$50 per hour after
TENANT PLACEMENT FEE

Also known as "Leasing Fee", this fee includes the costs of advertising, showing the unit, screening prospective tenants, co-op with other Agents and Brokers, facilitating the process of getting Request for Tenancy Approval from subsidized housing voucher programs (e.g. Section 8 & BRHP), standing in for HUD required initial inspection, preparing & signing lease, and doing move-in walk-through with approved tenant.

100% of first full month's rent

TENANT PLACEMENT A LA CARTE SERVICES FEES
Screening Tenant

Includes credit criminal rental history and employment history verification

$150.00 per each adult over 18
LEASE GENERATION & SIGNING
$300.00 FLAT FEE PER PROPERTY
Home Visit

Inspect the condition of the prospect current residence with photos

$150.00
MOVE IN ORIENTATION

Walk through with new tenant, documenting current condition of the property, showing them how to change the filter, turn off the main water valve, gas, and electrical breaker in case of an emergency.

$200.00
LEASE RENEWAL FEE

Charged whenever a lease is extended beyond its initial term

If a lease is renewed for another term - $60 per term
If a lease is renewed to month-to-month - $100 one-time fee
RE-KEY LOCKS FEES
Initial setup to Master Key system Rekey - $100 per door
Existing locks on Master Key system - $25 per door
TAKING OVER EXISTING TENANT-OCCUPIED PROPERTY
1 - 3 Units - $500 per Unit
2 - 6 Units - $400 per Unit
7+ Units - $300 per Unit
PROPERTY MANAGEMENT PROFESSIONAL CONSULTING FEE
$150.00 per hour, free for current clients
SECURITY DEPOSIT DISPOSITION LETTER WITH PHOTOS

No charge if we placed the tenant, Otherwise, this fee is $150 each

No charge
WALK-THROUGH INSPECTION REQUESTED BY OWNER

Includes pictures and a summary report via email

$125 each time
OWNER REQUESTED APPEARANCE

To meet insurance rep, appraiser, contractor etc.

$50.00 per hour for each request
CHECK AND CHANGE FURNACE FILTER UPON OWNER'S REQUEST
$75 each time + cost of the filters
RENOVATION / CONSTRUCTION MANAGEMENT FEE

Material cost may be estimated when purchased in bulk

10% of the labor and material cost
REPAIR / MAINTENANCE MANAGEMENT FEE

Material cost may be estimated when purchased in bulk

10% of the labor and material cost
EVICTION NOTIFICATION (BALTIMORE CITY ONLY)

Post Eviction Notice on property front door one week prior to eviction date

$75.00
EVICTION DAY STAND-IN TO MEET SHERIFF
$125 per person required per local jurisdiction
EVICTION LOCK CHANGE FEE
If on our Master Key System - $25 per door
Otherwise - $75 per door
If no key and need to drill lock - $150 for the 1st door
RENT ESCROW APPEARANCES IN COURT
$125.00 (up to 2 hrs)
INSURANCE CLAIM MANAGEMENT
20% of Claim Amount
SUBMIT FILE TO COLLECTION ATTORNEY
$150.00 flat fee
3RD PARTY FEES
FTP RENT COURT NOTICE FILING (including court appearance)
$75
EVICTION "PUT-OUT" NOTICE FILING
$60
BALTIMORE CITY RENTAL PROPERTY REGISTRATION
$30 per year
RENTAL REGISTRATION REQUIRED INSPECTION
$150
SECTION 8 PROPERTIES REQUIRED RENTAL REGISTRATION
$75
MDE LEAD-BASED PAINT INSPECTION CERTIFICATE
MDE Lead-based Paint Inspection - $295
MDE Lead Cert. Registration & Renewal - $30 per year
BALTIMORE COUNTY RENTAL PROPERTY REGISTRATION
Rental Registration Required Inspection - $150 Rental Registration Application - $60

VIEW FULL FEE SCHEDULE +
Find Out How Much Rent You Can Get For Your Investment!
ENTER YOUR PROPERTY ADDRESS AND GET YOUR free REPORT IN MUNUTES.

Get Optimized Rental Value for Your Property

Gain Crucial Insight Into Current Market Conditions

Determine Your Cashflow from Monthly Rental Value
Why Choose PropertyWize?
At PropertyWize, our Core Values of respect and professionalism define how we treat our clients, residents, and our team. Our Values are embedded in the way we operate and in the services we provide.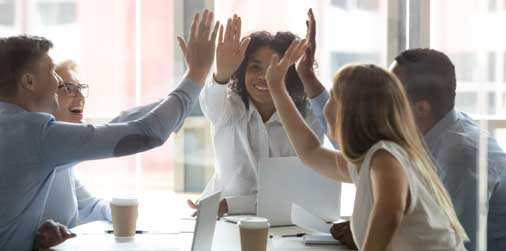 Integrity
We are transparent, honest, and consistent. We take pride in our work and act with professionalism. We do what we say we will do and work hard to earn your trust. Our relationships are based on respect and fairness in all our dealings. We take our fiduciary responsibilities seriously and our actions demonstrate our integrity.
Visual Demo Presentation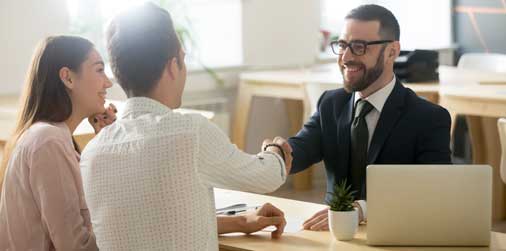 Service
We challenge ourselves to execute flawlessly and to consistently deliver the highest quality of service to our clients. We take our time to understand what our client's specific needs are and offer customized services that are right for them. We want to be known as a company that cares about clients and delivers superior services for the competitive price.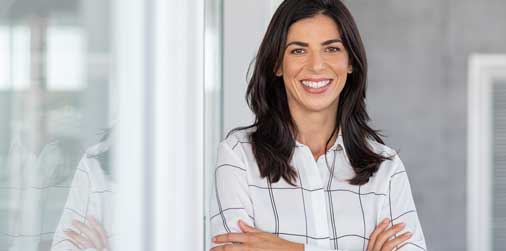 Expertise
We are experts specializing in the Greater Baltimore Metropolitan Area and Surrounding counties and can deliver long-term solutions that meet your custom needs. We can help you realize the investors dream which is to keep your property Rented, Collected & Maintained. Our mission is to end your headache and we achieve that by caring for your property as if it were our own.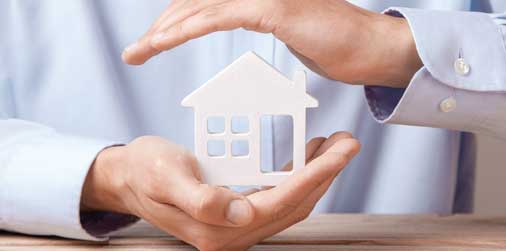 Commitment
We are passionate and enjoy what we do. Our philosophy and core values drive our service offerings, pricing and perspectives toward our daily activities. We are intensely focused on serving our clients and helping them achieve peace of mind and their business objectives. Our time horizon is longer than most and we intend to build long-term meaningful relationships.
Free Rental Analysis
Areas We Serve
Ellicott City
Joppa
Towson
Lutherville-Timonium
Owings Mills
Canton
Federal Hill
White Marsh
Reistertown