Columbia & Surrounding Area Property Management
Let Us Management Your Columbia & Surrounding Area Rental Property
We offer a full range of property management services tailored to you as an investor, homeowner, or landlord. We have an extensive portfolio of single family homes, townhouses, condos, and apartments in the area.
3 EASY WAYS TO GET STARTED
Or, complete the form and one of our specialists will contact you for a consultation.

Inquire About Our Services
Know you and your property are protected with
our guarantees.

SIMPLE FEE GUARANTEE
On properties that we complete 360 turnover, which includes turnover renovation, tenant placement and management, we guarantee a simple fee plan for the 1st 12 months.

MAINTENANCE GUARANTEE
On properties that we complete 360 turnover, which includes turnover renovation, tenant placement and management, we guarantee a simple fee plan for the 1st 12 months.

SATISFACTION GUARANTEE
We believe in quality customer service. If for any reason you wish to discontinue your service with us, you can cancel your agreement at any time with no penalties, with 30 day notice in writing.

RESULTS GUARANTEE
With our results guarantee you don't pay us until we show results! If we are leasing your property for you, we do all the work up front and you don't pay us until you get a qualified tenant.

60 DAY RENTAL GUARANTEE
If we are unable to lease your home in 60 days or less we will give you permission to cancel management services with PropertyWize at no additional cost!
Find Out How Much Rent You Can Get For Your Investment!
ENTER YOUR PROPERTY ADDRESS AND GET YOUR free REPORT IN MUNUTES.

Get Optimized Rental Value for Your Property

Gain Crucial Insight Into Current Market Conditions

Determine Your Cashflow from Monthly Rental Value
Why Choose PropertyWize?
At PropertyWize, our Core Values of respect and professionalism define how we treat our clients, residents, and our team. Our Values are embedded in the way we operate and in the services we provide.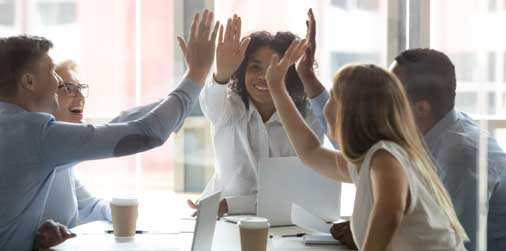 Integrity
We are transparent, honest, and consistent. We take pride in our work and act with professionalism. We do what we say we will do and work hard to earn your trust. Our relationships are based on respect and fairness in all our dealings. We take our fiduciary responsibilities seriously and our actions demonstrate our integrity.
Visual Demo Presentation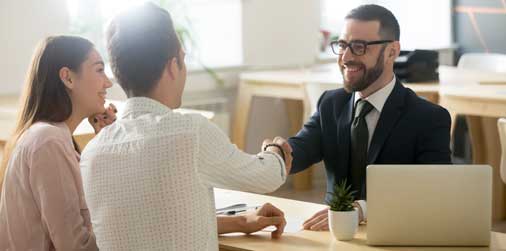 Service
We challenge ourselves to execute flawlessly and to consistently deliver the highest quality of service to our clients. We take our time to understand what our client's specific needs are and offer customized services that are right for them. We want to be known as a company that cares about clients and delivers superior services for the competitive price.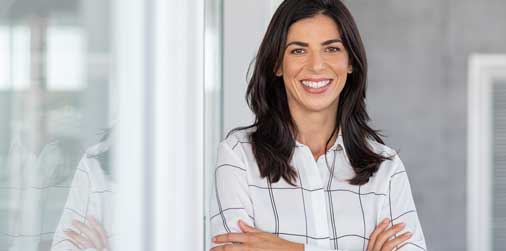 Expertise
We are experts specializing in the Greater Baltimore Metropolitan Area and Surrounding counties and can deliver long-term solutions that meet your custom needs. We can help you realize the investors dream which is to keep your property Rented, Collected & Maintained. Our mission is to end your headache and we achieve that by caring for your property as if it were our own.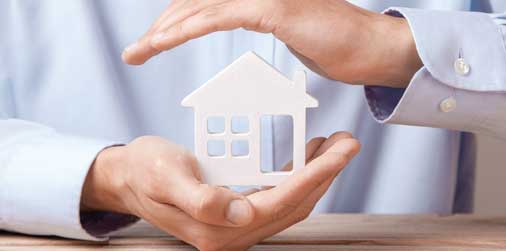 Commitment
We are passionate and enjoy what we do. Our philosophy and core values drive our service offerings, pricing and perspectives toward our daily activities. We are intensely focused on serving our clients and helping them achieve peace of mind and their business objectives. Our time horizon is longer than most and we intend to build long-term meaningful relationships.
Free Rental Analysis
Discover Columbia

Columbia is a census-designated place in Howard County, Maryland, United States, and is one of the principal communities of the Baltimore–Washington metropolitan area. It is a planned community consisting of 10 self-contained villages.
Columbia began with the idea that a city could enhance its residents' quality of life. Creator and developer James W. Rouse saw the new community in terms of human values, rather than merely economics and engineering. Opened in 1967, Columbia was intended to not only eliminate the inconveniences of then-current subdivision design, but also eliminate racial, religious and class segregation.[6][citation needed] Columbia has consistently ranked in the top 10 of CNN Money's Best Places to Live in the United States.
Columbia proper consists only of that territory governed by the Columbia Association, but larger areas are included under its name by the U.S. Postal Service and the Census Bureau. These include several other communities which predate Columbia, including Simpsonville, Atholton, and in the case of the census, part of Clarksville. The census-designated place had a population of 99,615 at the 2010 United States Census. It is the second most populous community in Maryland after Baltimore. More recent estimates by the U.S. Census Bureau's American Community Survey put the population at approximately 103,467 as of 2015. Source Wikipedia
MORE +
Areas We Serve
Ellicott City
Joppa
Towson
Lutherville-Timonium
Owings Mills
Canton
Federal Hill
White Marsh
Reistertown