Rental Application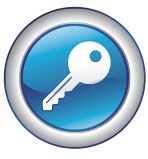 If you are in the market for your perfect rental home, you have come to the right place. As a prospective resident, we can help you through the process of finding and applying for the home of your dreams. Once you are a resident, we have a suite of tools to make your rental experience the best it can be.
Rental Application Packet
*Note*: Each adult must submit his/her own packet listed here
Item 1: Click here to ==> Apply Online
Item 2: Photo color copy of government issued ID. e.g. Driver License/State ID
Item 3: Two (2) most recent pay stubs or bank statements
Item 4: One (1) most recent BGE or Utility bill statement (no junk mails)
Item 5: $35 Application fee payable to PropertyWize LLC.
($35 per adult who is over 18 years old)
How to submit your rental application packet:
Submit your packet via Email at PropertyWizeManagement@gmail.com
Or via Fax at (443) 588-1742
Or through US postal service at the following mailing address:
PropertyWize
10 Gerard Ave, Suite 203
Lutherville-Timonium, MD 21093
Criteria to Qualify:
Each over 18 years old occupant must fill out a separate rental application form
Monthly gross income must be 3x of asking rent at minimum unless you have a housing voucher AND
No criminal records in background check
Has verifiable rental and employment history for 3-5 years, OR
628+ credit score
No eviction records in past 3 years
Be okay with leasing agent to do a home visitation at your current home
No money owed to previous or current landlords or management companies
No pit bull or pit bull mixed dogs allowed
Application fee is $35 per adult occupant who is over 18 years old.
Yearly lease only unless otherwise specified
Pet Policy:
PropertyWize pet policy is as follows but is subject to change for an individual owner who either doesn't want pets on the premises or wants to charge a different price: Also all pet approval is case by case as we have to inspect all applicants current residence before we can approve them.
1 - Cat $10.00 per month and a one time $250.00 non refundable pet fee
1 - Dog under 25 lbs or 2 cats $25.00 per month and a one time $300.00 Non refundable Pet Fee
1 - Large Dog 25 lbs and larger- no aggressive breeds whatsoever $40.00 pet rent and a one time $500.00 Non refundable Pet Fee