Covid-19 Services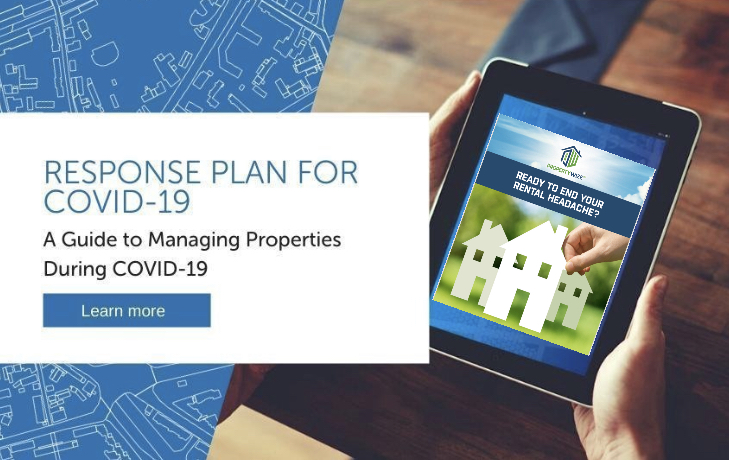 We're leasing and managing properties even effectively as we have before the pandemic.
We actually started offering virtual showing tour in early 2019, mainly as an option for high-end luxury rental homes in order to provide visual access to prospects who are limited on mobility and find it difficult to attend traditional in-person showings and where we had an opportunity to attract out-of-state prospects who were relocating to Maryland. Nowadays, considering the COVID-19 pandemic and with everyone practicing social distancing, virtual leasing and virtual 3D touring of rental homes has become more popular and even mandatory under the state of emergency. As a result, it was a no-brainer for us to immediately offer 100% online virtual 3D tours on all listed rental homes and to come up with innovative ways to attract, screen and successfully place qualified tenants regardless of pandemic restrictions.
Our new tenants are impressed that they were able to view homes and move in quickly, when so many other rental agencies have stopped showing homes. Our average property is only on the market for 28 days currently!
We had remote work technologies in place long before the national shutdown.
With one of our founding architects possessing a degree in IT, we knew how vital technology is to a great organization. Since opening our doors, we have always collected rent, handles repairs and performs inspections, all through online collaboration and smart use of technologies. Our tenants pay rent and order repairs online at any time. We even have partnered with a Maintenance Dispatch company that uses technology to troubleshoots all incoming maintenance request and saved our owners on average thousands of dollars annually on unnecessary repairs.
We're especially focused on things we can control like rent collection and new tenant screening.
Because the pandemic led to so many unemployment, we are actively working with tenants who lost their jobs so that they and the landlords can make payment agreements. When we are screening new tenants, we make sure to verify their current employment status, since many people have lost jobs within the past 5 weeks. We have increased requirements by requiring applicants to submit bank statements and in some cases pay double the security deposit to reduce as much risk for our clients as possible.
Researching Property Management Companies? PropertyWizeis the best in the industry!
We are committed to making you a successful investor. Our team wants to see you get a better return on your rental property. We know how to increase your profits all while decreasing your stress and frustrations. Our proven systems, and use of cutting-edge technology, sets us apart. Being a landlord is hard work. Put our experienced team of 10 individuals to work for you. Schedule a 15 minute consultation with an Experienced Manager Today!
Don't Delay…Contact Us Today. We are here for you!