About Us
PropertyWize Professional Property Management Team. Our name says is all. We are a team comprised of Professionals that is committed to excellence in all areas of Property Management. With a combined 25 years of experience, we manage all properties including Residential, Commercial, and Home Owner Associations.
Our Mission is simple. Our goal as your Property Management team is to maximize your income by applying exceptional Real Estate Property Management skills. With PropertyWize you can expect ongoing commitment to maintaining the highest possible standards and delivering exceptional value.
The Headache
Maximizing Earnings while Minimizing Expenses
Timely and Proper Rental Collections and Payable Disbursement
Up to Date Reporting and Complete Accountability
Regular and Complete Real Estate Maintenance
The PropertyWize Answer:
We remove the stress from owning rental properties by placing highly qualified residents, displaying effective communication, streamlined rent collection, and assigning upstanding local maintenance providers to care for the integrity of the properties.
End Your Headache Today!
Take the headaches of property management away by hiring us- the experts, then sit back and enjoy your well-deserved profits! PropertyWize will.
Our Team
Meet Shanicka Sudler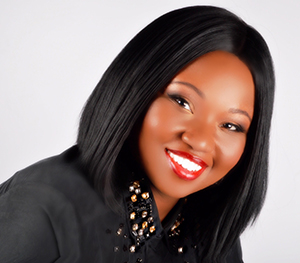 Shanicka is an Executive Property Manager as well as a founder and principal architect of PropertyWize property management company. As the daughter of a successful business woman, Shanicka has "business" in her blood. She is a Certified Property Manager candidate by the Institute of Real Estate Management with over a decade of hands-on experience in the profession and a Master's Degree in Business Administration from the University of Maryland. Shanicka is exceptionally well-positioned to handle all types of property management, from single-family and multi-family residential to Home Owners' Associations (HOAs) and all types of commercial real estate. She is both skilled and well-versed in real estate turnaround management, a process that uses analysis and planning to return troubled properties to solvency and profitability. Because Shanicka started her career at the age of sixteen and has held positions in residential property management at every level of the industry, she understands the needs of residents and owners alike and her experience has taught her how to fuse those unique perspectives into managerial techniques that reduce conflicts and promote long-term profitability for owners while ensuring residents know she cares about them and their homes. With respect to HOA and commercial property management, Shanicka's advanced education and unparalleled skills provide the tools she needs to create property plans and budgets and negotiate vendor contracts that keep costs down while maintaining the high standards of her clients' investments. When clients are ready to elevate their investments to business status, they come to Shanicka.
Meet Michelle Yang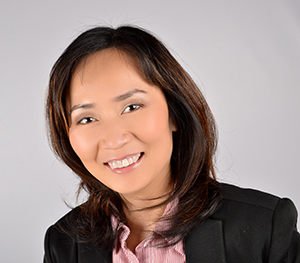 Michelle is an Executive Property Manager as well as a founder and principal architect of PropertyWize property management company. Michelle emigrated from China to the United States at the age of twenty one to make her own way in the world, and that she did. Michelle began her career in property management nearly fifteen years ago as a real estate investor and currently owns both single-family and multi-family residential real estate and manages full-scale renovations throughout the greater Baltimore area. She has studied investment analysis and management from many of the most successful real estate investors in the country and has attained the Professional Housing Provider certification from the National Real Estate Investors Association. She regularly attends national and regional conventions to ensure she stays in touch with the needs of real estate investors. Michelle is also a licensed real estate agent, which provides the contacts and continuing education necessary to keep up with the most current regulatory environment. She knows how to play by the rules and still be profitable. Michelle received a Bachelor of Science degree in Computer Science with honors from the University of Maryland, which enhanced her already keen analysis skills, attention to detail, and ability to integrate current technologies into the field of real estate management. As a result, she has developed many of the problem-solving algorithms and techniques used by PropertyWize as well as real estate investors throughout the Mid-Atlantic region. By combining those tools with her education, experience, and wide range of professional contacts, Michelle is able to minimize costs while maintaining her clients' investments in order to provide them with exceptional long-term cash flow. Additionally, her incomparable reputation is exemplified by her roll as a moderator of the Landlording Strategies monthly meeting of the Baltimore Real Estate Investor's Association. When Baltimore investors want to learn how to run their real estate investments more efficiently and profitably, they know Michelle has the answers.